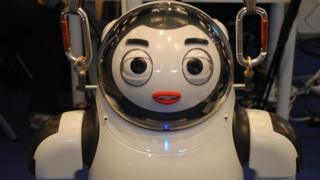 Meet Kibo, he can give you hugs, bring you presents and even dance to Lady Gaga!
He's just one of the robots on show at Innorobo 2012, Europe's largest robotic event, held in Lyon, in France.
The South Korean creation can display 10 "realistic" human emotions - such as surprise, anger and happiness.
His body includes a face-recognition camera and voice-recognition microphone, so he can communicate with you.
There are 50 companies showing off their creations at the event.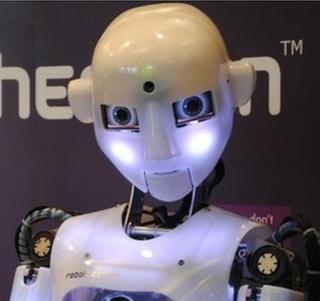 'Robothespian'
One of those is a UK-based robotics firm who created the Robothespian - a robot that acts out plays!
He's already got a very important job, at NASA where the Robothespians are used to meet and greet visitors at the Kennedy Space Centre.
The designers are intent on making their robots fun and the head of the company Mr Jackson said:
"This will never clean the house, it will not clean the floor, it will never do the dishes.
"That kind of notion for a service robot we think is completely wrong."
No more chores!
However, there are robots on show that will do the dirty work...
US firm iRobot's Roomba is an automatic vacuum machine, and since it has been available in 2002, more than seven and a half million of them have been sold.
The newest version, which is called Scooba, mops up too!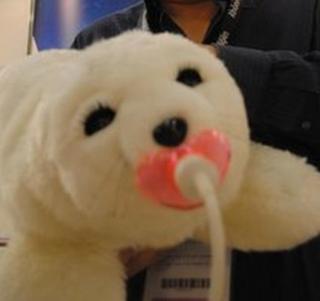 Cuddly robot
"Churp! Churp!" Paro the robot just begs to be cuddled, he's a furry baby seal.
The mechanical creature is not like any of the other shiny machines, but he has a very important job.
Paro has been used to help earthquake victims in Japan and to comfort people who have a condition called dementia which affects the memory.
The 3-day event brings together around 350 scientists from all over Europe, with the hopes of boosting the robotics industry.