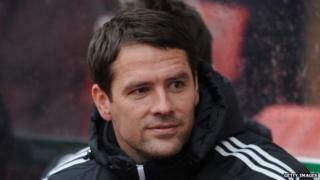 Footballer Michael Owen announces that he will retire at the end of the season.
The striker, who currently plays for Stoke, says he is proud to announce his retirement.
He said: "I have been very fortunate in that my career has taken me on a journey I could only have dreamed of."
Owen, who is 33 years old, first played for England when he was 18 and scored 40 goals in 89 internationals games.
He has played for Liverpool, Real Madrid, Newcastle United and Manchester United.