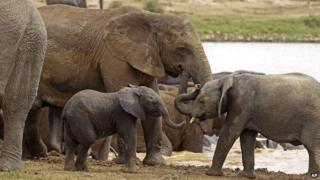 Poachers in Chad in Africa have killed 86 elephants in less than a week.
The tusks were removed from the animals in order to be sold, because of the high prices that ivory can fetch.
It is the worst killing spree of elephants for a year - in early 2012 up to 650 elephants were killed in the neighbouring country of Cameroon.
The animal charity, International Fund for Animal Welfare, says people from across the globe need to take action to stop the ivory trade.