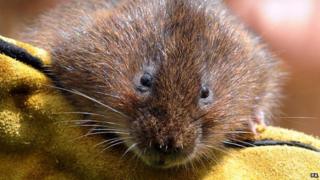 A conservation charity is launching a big project to help protect the UK's threatened water vole population.
The Canal & River Trust hope to provide new habitats for the animals with the £100,000 has been set aside.
Money will be spent on improving the areas where they live, installing vole ladders to help them reach food on higher ground and creating floating islands that vegetation can grow on.
Water voles numbers have dropped by around 90 per cent in the past few decades due to habitat loss and minks preying on them.