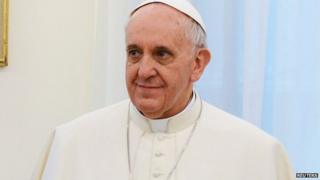 An inauguration Mass is to be held today in the Vatican to mark the official start of Pope Francis' papacy.
Hundreds of thousands of people are expected to attend the ceremony that will take place in St Peter's Square.
Political and religious leaders from around the world will also be coming.
The Mass marks the beginning of the Pope's tenure as the new leader of the Roman Catholic Church.
Thousands of people across Argentina, where Pope Francis is from, also held overnight vigils in preparation of Tuesday's Mass.