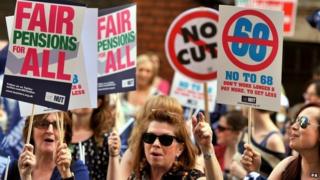 Teachers in England and Wales say they may go on strike to protest about pay, pensions and the amount of work they have to do.
Two unions - organisations that represent the teachers - say their members have voted to hold a series of strikes in the summer term.
So far, they say they will hold strikes in different areas at different times, but they warn they may hold a full national walk-out too.
The groups did say they may cancel their plans though, if the government 'responds positively'.