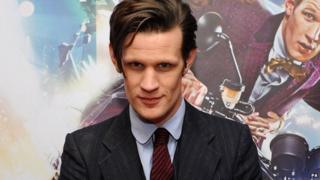 Doctor Who boss Steven Moffat says he keeps the secrets of show's 50th anniversary episode safe by not having a paper script... otherwise he'd lose it!
He says it's a good way of ensuring the secrets don't spill out from the eagerly awaited episode, and instead keeps it on his computer.
"I forbid people to hand me one. It's on my computer at home under lock and key," says Steven.
The 50th anniversary special, due to begin filming in April, will be broadcast in 3D around the show's birthday in November.
But before that the first story of Doctor Who's 2013 run, The Bells of Saint John, will be on TV on 30 March.