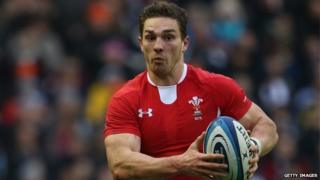 Thousands of rugby fans have made their way to Cardiff for a decisive match in the Six Nations championship.
Wales face England to see who will take the trophy.
Victory for England would mean their first Grand Slam in a decade, but, if Wales win by eight points or more they would retain the title.
The action kicks of at the Millennium Stadium at 5pm on Saturday.
Experts reckon it will be really close!
England's Under 20s team beat Wales's Under 20s 15-28 in their match on Friday.
Meanwhile, Ireland play Italy in Rome at 2.30pm, with Scotland taking on France in Paris at 8.00pm.