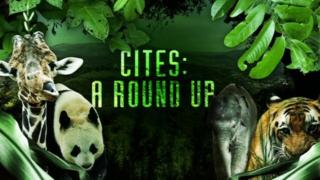 Watch Joe's report
For the last two weeks representatives from more than 170 countries have been meeting in Thailand to talk about endangered animals.
The CITES conference has been described as a big step towards protecting the thousands of endangered animals and plants destroyed every year for money.
But whilst some animals, like the African elephant, were given protection, others lost out.
Newsround's Joe has been looking back at what CITES has achieved.