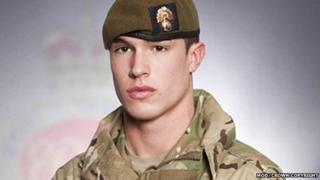 A British soldier who died in Afghanistan last year is to be given the military's highest award, a Victoria Cross.
L/Cpl James Ashworth was killed as he protected his colleagues from an explosion.
He was 23 years old and from Kettering, Northamptonshire.
The Victoria Cross has only been awarded 10 times to UK soldiers since World War II and only once before for bravery in Afghanistan.