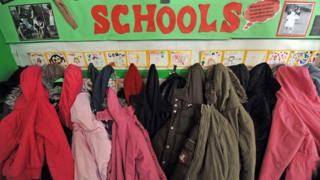 Experts have warned that England's schools will need space for 250,000 more pupils by next year.
According to research by the National Audit Office (NAO), 1 in 5 primary schools in England are either full or nearly full already.
But the government says 80,000 extra places have been created for next year and that demand will be met.
The need for more places has been caused by the number of babies born over the past 10 years, the NAO says.
During that time the birth rate rose more quickly than at any time since the 1950s.
The NAO, which keeps an eye on how the government spends its money, says ministers face "a real challenge" in finding space for England's school pupils next year.