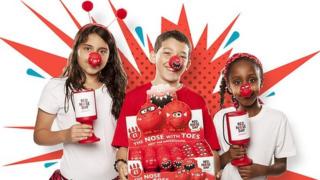 Red Nose Day 2013 is here!
Red Nose Day 2013 is finally here! Watch out for wonderful wigs, outrageous outfits and, importantly, red noses.
Thousands of people up and down the UK will be undertaking crazy challenges to raise cash for Comic Relief.
The charity supports projects that help people in the poorest parts of the world.