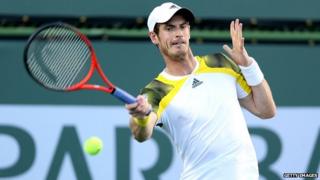 Andy Murray has complained to the chair umpire about the noise level of his opponent in the fourth round of the BNP Paribas Open in California.
The world number three described Argentinan Carlos Berlocq's grunts as "extremely loud" and "erratic".
It obviously didn't affect the tennis star too much though, since he went on to win 7-6 6-4.
Murray will meet Juan Martin Del Potro in the quarter-finals at Indian Wells on Friday.