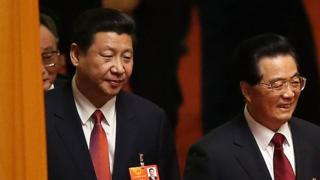 Leaders in Beijing, the capital of China, have officially confirmed Xi Jinping as the country's new president for the next 10 years.
Mr Xi, who was appointed to the post in November, has replaced previous leader Hu Jintao.
3000 members of the leading Communist Party took part in a massive meeting, called a Congress, to decide who should take the top job.
Xi is expected to visit Africa on his first official trip abroad for a conference about money.
BBC correspondent, Martin Patience, in Beijing said there are "huge expectations" on the new leader.
Watch Ore's report about why the change matters for us and the big issues facing the China.