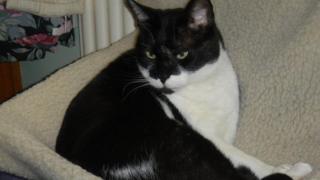 A cat from Bedford in England has just celebrated his 27th birthday, amazing his owners.
Waddy was a "very poorly" kitten when he was chosen by owner Ann Munday from a veterinary surgery in 1986.
With the vets' help, Mrs Munday said she nursed him back to health and from then "he has gone from strength to strength".
The surgery which still treats the cat has verified his age as 27-years-old.
Record-breaking cats
It's unusual for cats to live into their 20s.
In 2007, a cat in Shropshire called Pussywillow, aged 26, was claimed to be the oldest in Britain, but the world record for the oldest cat ever, was set by Creme Puff who lived with her owner in Texas, USA, until her death in 2005 at the age of 38.