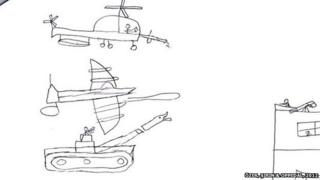 Many of you will be used to drawing in art class, but what if you were growing up in a warzone?
These pictures have been drawn by Syrian children who are living through a conflict.
They are refugees who have fled from Syria to the neighbouring country of Turkey, to escape fighting there between government forces and rebels who want the government out.
One girl, Safia, told the charity Save the Children: "There was shelling, explosions, gun fire."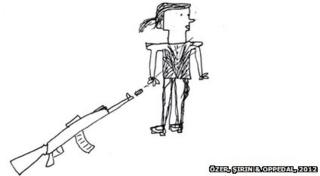 A Save the Children report out today says that up to two million children are facing disease and hunger in war-torn Syria
The charity says they are struggling to find enough to eat, living in barns, parks and caves, and are unable to get an education because thousands of displaced people are now living in schools.