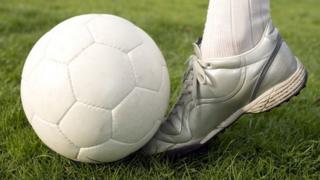 For one football team in Wales, it's definitely the taking part that counts more than the winning.
Mainly because a win it would seem, is well out of the question...
The Caerphilly Ladies Team from Wales lost their last game 43-0!
But that wasn't just a bad day for the unlucky bunch, before that they were beat 36-0, before that 28-0 and again before that 26-0.
The team, who are in the Welsh Premier League, have only score one goal in their last ten matches.
When they played Caernarfon Town they managed to get one in the net, but they were still beat 14-1.
Three years ago though the Caerphilly Ladies Team won the Welsh League Cup!
Unfortunately though, those players who helped win the cup back then, all walked out to join a rival team.