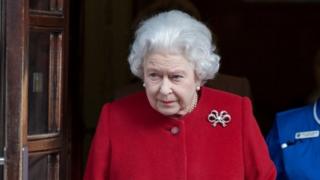 The Queen has cancelled royal visits she had planned this week so she can recover from her recent illness.
Earlier this month doctors said the Queen had come down with a sickness bug that normally lasts around 24 hours.
After a short stay in hospital the Queen got back to her royal duties on Monday and made an appearance at Marlborough House in London.
On Tuesday, she presented an award for poetry and met with audiences at Buckingham Palace, but she will not be going on visits on Wednesday or Thursday.