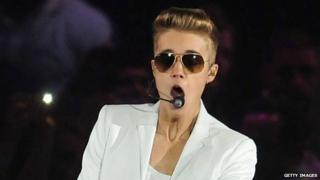 Justin Bieber has cancelled one of his two planned shows in Portugal this week.
It's not clear whether the decision is connected in any way to the problems the pop star experienced in London last week.
Then, he was booed for turning up on stage 2 hours late on one night, and on another he fainted backstage and had to be given oxygen.
The venue in Lisbon said the show on Tuesday night this week had been cancelled due to "unforeseen circumstances".