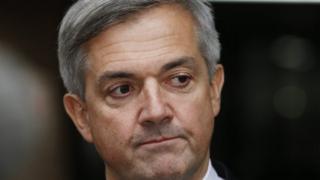 The former senior government minister, Chris Huhne, and his ex-wife, Vicky Pryce, have both been sentenced to 8 months in prison for lying to the police about a speeding offence.
The offence of "perverting the course of justice" took place in 2003 - after Huhne asked his then wife to take his speeding points - to avoid losing his licence.
He resigned as the Liberal Democrat MP for Eastleigh in Hampshire after admitting the charge last month.
The judge said Huhne, the former Liberal Democrat Energy Secretary, had "fallen from a great height", and described Pryce as a "devious" and "controlling" woman.