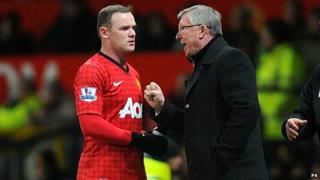 Sir Alex Ferguson says Wayne Rooney will be given a new contract to extend his stay at Manchester United.
Last week Ferguson insisted there was no way Rooney will be allowed to leave the club this summer despite not starting the 2-1 defeat to Real Madrid.
Rooney's current deal expires in 2015 but Ferguson has no concerns.
"There's no issue with his contract. We don't want good players to leave" Ferguson said.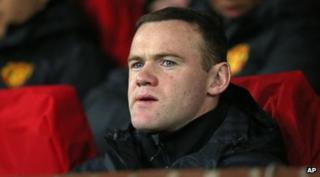 The England star is set to feature in the FA cup quarter-final clash with Chelsea.
And Ferguson told reporters: "Wayne is coming to his mature years — like we saw with Cristiano.
"He got me 32 goals last year and he's had a lot of issues this year in terms of illness, injuries and he's not had a long run of games, but he's still got me 14 goals.
"That's from probably two-thirds of the appearances of last year. He'll get 20 goals, no doubt about that."