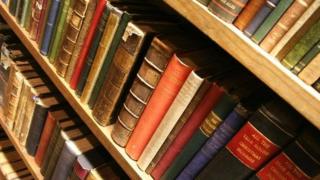 A man a library book that was 53 years overdue has avoided a £2,700 fine!
He returned the book to Edinburgh's Fine Art Library during a fines amnesty - a week when the library promises not to fine anybody.
60-year-old David Black borrowed the book September 1962 but forgot to return it.
At 15p a day, David could have been fined almost £2,700 - but the library told Newsround they wouldn't really charge anyone more than £10.