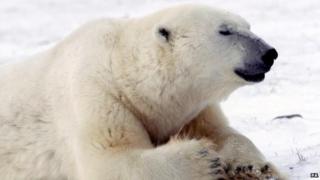 An international ban on the polar bear trade has been dropped.
Animal rights activists and people from governments across the world are meeting in Bangkok this week to discuss animal welfare.
The CITES conference aims to make different countries work together to try to stop animals becoming extinct or endangered by international trade.
Today the group held a vote on whether a ban should be brought in on the polar bear trade.
America called for the vote to limit the amount of polar bear goods that could be passed between countries.
They hoped this would help prevent the polar bear from becoming extinct.
The suggestion didn't win enough votes though because a community in Canada rely on the polar bear trade to make a living.
Canada's indigenous Inuit people say they need the trade to stay legal, and that it makes up only 1% of polar bear deaths across the world.
Others also voted against the ban because of fears it would distract from the bigger threat of global warming.