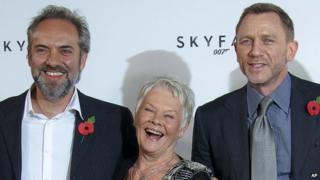 The award winning director of 'Skyfall' has turned down the chance to make the next James Bond film.
Sam Mendes said it was a "very difficult decision" to turn down an offer to direct Daniel Craig in Bond's 24th outing, but had already chosen to focus on a theatre production of Charlie and Chocolate Factory.
Mendes helped Skyfall win two Oscars, a first for a Bond film.
The movie also made more than £700 million at the box office.