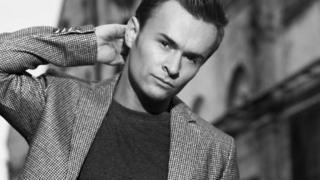 Jon Lee is no stranger to the music scene - ten years ago he starred in a CBBC series called Viva S Club and his band had eleven top 5 hits.
Since then he's been singing in top West End musicals and now he's releasing his first solo album Fallen Angel.
Jon told Newsround: "It feels like the right time to do an album. Vocally I'm the strongest I've ever been."
The hits
Ten years singing in big musicals has given Jon a powerful singing voice - and he's not afraid to show it off.
He sings With Or Without You with just a piano as backing - and hits some impressive notes.
There are no loud guitars or digital voice effects to cover up his voice, like some pop stars do in their songs.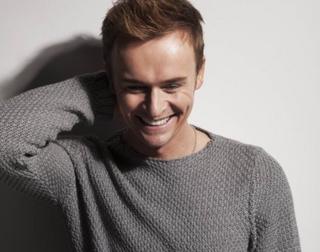 The tracks When You Say You Love Me and Out There make you feel like you're listening to a musical in the West End.
The misses
An album of cover songs makes it easy to compare Jon to the original singers - but thankfully Jon hasn't tried to impersonate anybody with his cover versions.
He's kept things simple and some of the songs sound like you're in a theatre watching him perform with a band.
Chart-topper or bargain bin?
The album probably won't top the charts, but Jon doesn't mind. He told Newsround: "I'm very realistic. I don't have a major record label behind me and it's not going to go top ten."
"It was never made for that. It was made for me and for my fans."
Heartfelt ballads and musical albums are very popular at the moment - Adele, Emeli Sande and Les Miserables have made a big impact in the album charts.
If you're a fan of musicals and seeing shows in the theatre, you'll really enjoy Jon's album.
Newsround rating: 4 out of 5