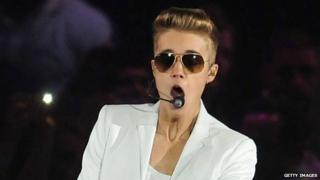 Justin Bieber arrived on stage early for his second show at the O2 Arena in London on Tuesday.
The O2 Arena told fans on Twitter: "We are happy to report that Justin Bieber made it on stage two minutes early this evening."
On Monday, Justin appeared on stage two hours late and some fans had to leave the show half way through to catch their train home.
Many in the audience booed while they waited - and demanded a refund.
He later apologised for the delay, telling fans online he was only 40 minutes late due to a technical problem.