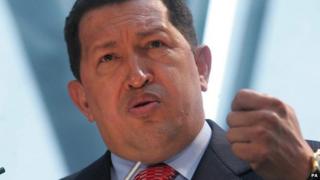 People in Venezuela are coming to terms with the death of their President, Hugo Chavez.
He died on Tuesday after a battle with cancer.
Hugo Chavez ruled the South American country for 14 years.
He was a controversial figure, both in his country and the world.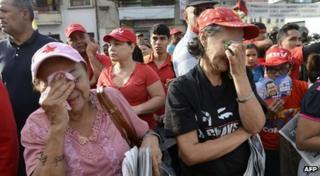 He was seen as a charismatic leader, who tried to take power by force, before being elected President in 1998.
His policies to redistribute wealth were popular with many poor Venezuelans, but not with many business leaders.
Chavez's critics also accused him of being undemocratic, persecuting those who disagreed with him, and trying to take too many powers for himself.
He often accused the United States of trying to interfere in his country and the region.
Hugo Chavez had been seriously ill with cancer for more than a year, undergoing several operations in nearby Cuba.
He'd not been seen in public for several months.
The country has declared seven days of mourning. His funeral will be on Friday.
Plans for electing a new President are expected to be announced within 30 days.