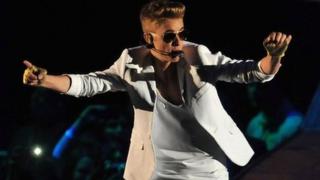 Bieber apologises for late show
Justin Bieber has apologised for appearing on stage late at his O2 arena show last night.
He told fans on Twitter: "I was 40 min late to stage. There is no excuse for that and I apologise for anyone we upset."
Justin denied he was two hours late, claiming he was only supposed to appear at 9.35pm - making him just 40 minutes late.
Fans at the show booed during their long wait and many had to leave during the show, otherwise they would have missed their trains home.
The O2 arena has also apologised for the late start.
Justin has now promised: "Tonight we will run on time and look forward to putting on an amazing show for everyone in attendance."