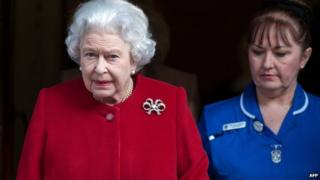 The Queen has left hospital after spending two days being checked for symptoms of the stomach bug gastroenteritis.
She smiled and shook hands with staff before being driven away.
However her official engagements for this week, including a trip to Italy, have either been cancelled or postponed.
The Queen is 86 years old and this is her first hospital stay in 10 years.