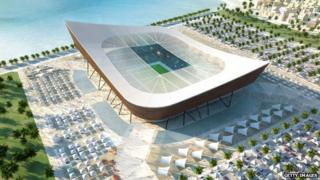 The 2022 World Cup in Qatar could be moved to winter if medical experts think the weather will be too hot.
Temperatures can rise up to 50C in June in the Middle East, which is when the tournament is scheduled to start.
Doctors are looking into how safe it will be for footballers to play in extreme heat.
Jerome Valcke from Fifa said the event could be moved if they receive strong medical advice that it needs to do so.
Officials from the country have already said they plan to use air-conditioned stadiums during the tournament.
They've also said they are researching the possibility of creating artificial clouds to keep things cool.