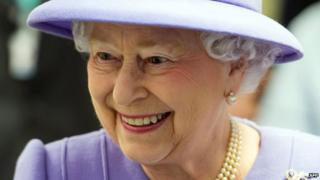 The Queen has been forced to cancel a visit to Swansea on Saturday after developing a stomach bug.
She was due to attend St David's Day celebrations in the city.
Buckingham Palace said the Queen, who is 86-years-old, is suffering from gastroenteritis.
Doctors say the condition is quite common and doesn't normally last longer than 24 hours.
They hope she'll be well enough next week for a trip to Rome in Italy.
It's quite rare for the Queen to cancel her plans due to bad health.