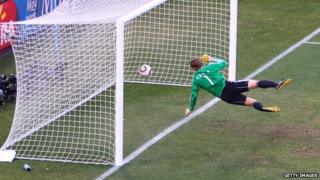 The Premier League is to introduce goal-line technology next season.
The technology was successfully trialled by Fifa at last year's Club World Cup - and will also be used at the World Cup in Brazil in 2014.
The Premier League says it's in talks with two unnamed companies to provide the system.
It's hoped the change will mean wrongly disallowed goals - like Frank Lampard's at the last World Cup - will become a thing of the past.