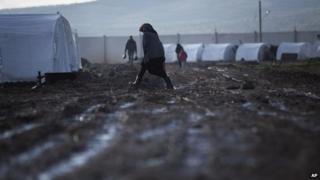 The refugee crisis in Syria is 'spinning out of control', according to the charity Oxfam.
It's warned that many of the refugee camps are struggling to get help to all those who need it.
Almost a million people have already fled the fighting in Syria, with many of the refugees now staying in camps in nearby Jordan and Lebanon.
Last month countries pledged almost £1 billion to help the refugees, but less than 20 percent has been received.
With more than 5,000 Syrians leaving to find safety every day, the charity says more money is urgently needed.