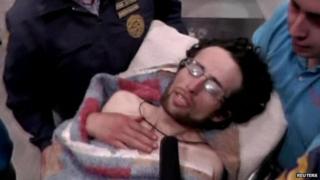 Reuters
A man lost in a forest in Chile for 20 days has been found by children.
32 year old Daniel Flores Garcia was on an expedition on an island off the southern coast of Chile when he got lost in thick forest.
He survived for 20 days by eating plants and insects and drinking whatever water he could find.
A big search operation failed to find him. He was finally rescued when children on a boat in a nearby lake spotted him.
Apart from dehydration and some weight loss, the man's said to be in surprisingly good condition.