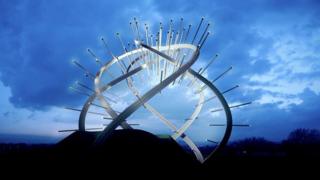 Councillors have given the go-ahead for a massive piece of artwork to be built on the Scottish border.
The Star of Caledonia will be a 40 metre tall giant star, designed by artists Cecil Balmond and Charles Jencks.
It will be built in Gretna and will mark the gateway to Scotland.
The designers hope the model will be finished by 2014, in time for the Commonwealth Games in Glasgow.