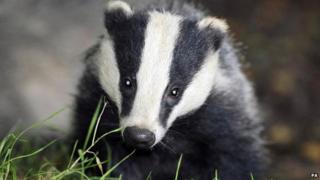 Two schemes to cull thousands of badgers in the south of England have been given the green light by the government.
Up to 5,000 of the animals could be culled in Somerset and Gloucestershire when the scheme starts in June.
The government hope that the cull will stop the spread of tuberculosis in cattle.
In 2011, 26,000 cattle in England had to be slaughtered after contracting bovine tuberculosis.
The RSPCA are against the cull going ahead and have said they want to help fund the development of a vaccination instead.
Last year plans to cull the animals were put on hold after worries the cull couldn't be properly carried out.