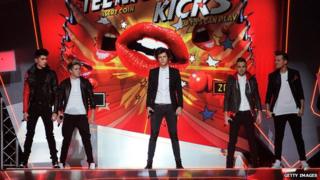 One Direction have been given the worst band award at this year's NME magazine award ceremony.
After picking up the global success prize at the Brit awards last week it looks like the band's trophy cabinet is filling up pretty quickly!
It's the second year in a row the boys have been given the title.
The music moment of the year award went to the Olympic opening ceremony and President Obama was picked as the 2012 hero of the year.