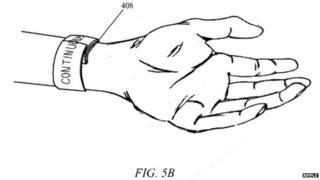 Evidence that Apple has been working on a smartwatch has appeared on the internet.
The company submitted plans to the US patent office which protects inventions so that other people can't copy them.
The document describes a smartwatch that snaps onto your wrist with a flexible touchscreen that wraps right around your arm.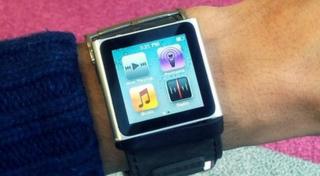 Bloggers have nicknamed the gadget the iWatch and one website claims 100 Apple technicians are working on it.
Rumours suggest an iWatch would display text messages and emails - and remind you of things you need to do.
In the UK at the moment more Android phones are sold than iOS phones so an iWatch may boost Apple's phone sales too.
How would it work?
Hi-tech watches have often been seen in movie fiction. In 1997 James Bond had one that fired lasers! But through new technology, smartwatches could become reality.
Smartphones need big batteries to power them but there's no room for a big one in watch.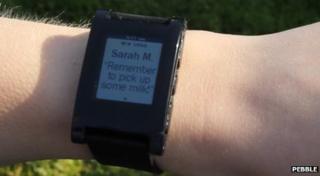 But Apple's iWatch could have a colour touchscreen - they squeezed one onto their iPod Nano in 2010.
Some people think it would have voice control so you could reply to text messages by talking to your watch.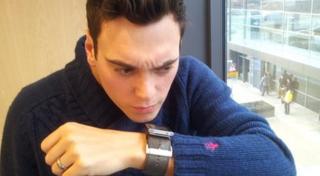 Would it be popular?
Nobody thought tablet computers would be popular but now they've changed the way we use the internet.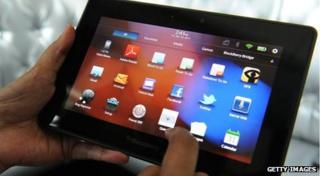 A big company like Apple could make a success of the smartwatch and it's rumoured Google is working on one too.
85,000 people have put their own money towards developing the Pebble smartwatch - so it looks like there's some interest in these new gadgets.