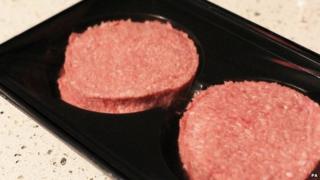 Sales of frozen burgers have dropped by 43% after the horsemeat scandal, new figures show.
The number of ready meals being bought has also gone down by 13%.
But the supermarkets which were found to have horsemeat in their food didn't lose any customers.
The figures are from the four weeks leading up to the 17 February and are collected by consumer knowledge company, Kantar Worldpanel.
It's thought the removal of thousands of products has also had an impact on sales.