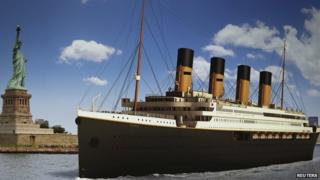 An Australian billionaire is planning to build an exact replica of the doomed ship Titanic.
It will be called the Titanic II and will be built in China.
Clive Palmer, who's investing his money into the project, says it will look and feel like the original ship.
It's thought it will take three years to finish. When it's completed it will sail across the Atlantic Ocean as a tribute to those who built the original.
Not everyone is happy about the plans though A relative of the Titanic's captain has said it is in "poor taste".
More than 1,500 people died when the Titanic hit an iceberg on 14 April 1912 and sank the following morning.