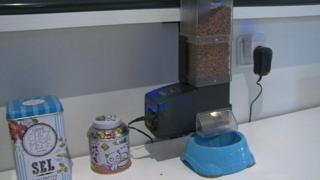 The cat feeder controlled by phone
A new machine which lets pet owners use their phone to feed their cat has been unveiled.
The cat feeder has been invented to make it more convenient for pet owners who have to go out of the house.
It went on show in Barcelona at the Mobile World Congress event, which takes place every year to show off new mobile technology.
Check out the clip above to see it in action.