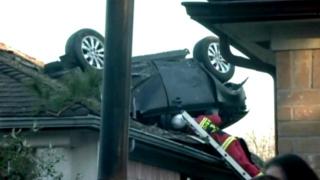 Car ends up upside down on a roof!
Residents in Houston in the United States had an early morning shock when a speeding car crashed into the roof of a house!
It's thought the car hit a beam, smashed through a fence and launched itself up in the air.
Nobody was injured in the accident.