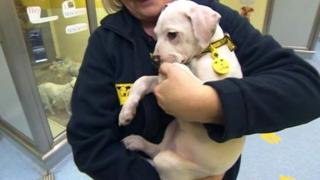 Wonky the dog gets help to walk
This adorable puppy - nicknamed Wonky - has a rare condition that makes it difficult for her to walk.
This ten week old pooch was handed in to a dog charity after being abandoned.
Carers at the Leeds Dogs Trust are trying to help Wonky walk properly again.