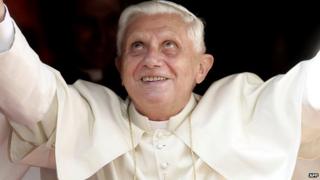 Benedict XVI officially retired as the Pope on 28 February and since then many things about his role and daily life have changed.
He is the first pope to retire in 600 years, so the new rules had to be drawn up for him.
Benedict XVI had to change part of his name, his wardrobe and where he lives.
He no longer tweets under his @Pontifex username on social networking site Twitter.
New name
Previously he was called 'Pope Benedict XVI', but now he will be known as Benedict XVI.
Vatican officials decided he would keep the name Benedict XVI instead of using his birth name which is Joseph Ratzinger.
Benedict XVI will be referred to as "pope emeritus" now that he has retired.
'Emeritus' is a title used for people who have retired from an important job.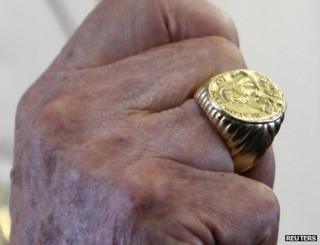 New wardrobe
Now, he will also have to dress differently, and he no longer wears the fisherman's ring, which has been destroyed.
This is a gold ring that is made specially for each pope and they wear it on the third right finger.
Officials say he will still wear white, but without any special trimmings. He will also have to wear different shoes.
Benedict XVI will now wear a pair of brown shoes he was given as a gift during a visit to Mexico last year.
When he was the Pope he was known to wear red shoes.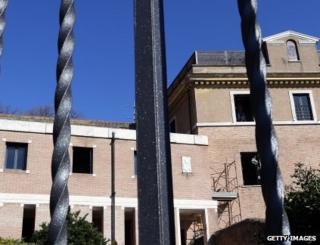 New life
The pope is going to move to another residence inside the Vatican City known as Mater Ecclesiae.
He says he will spend his time praying for the Church, and he has a collection of 20,000 books, so he may spend his time reading.
The pope also enjoys playing the piano and watching old black-and-white comedies - and he loves cats, there is at least one cat that lives at Mater Ecclesiae.