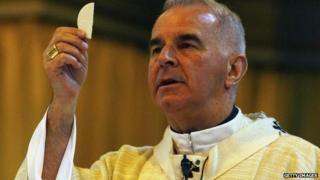 The most senior man in the Catholic Church in Britain, Cardinal Keith O'Brien, has resigned.
He's the leader of the Scottish Catholic Church and has been accused of inappropriate behaviour in the 1980s.
He has said sorry if he offended anyone but he doesn't agree with the claims.
It means he won't take part in next month's election of a new Pope, following Pope Benedict's resignation. As a result, Britain won't be represented at all in the vote.