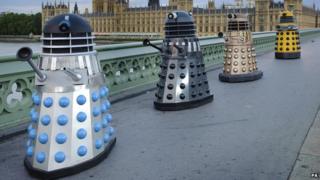 The man who designed the Dr Who bad guys 'The Daleks' has died.
Ray Cusick, who worked as a designer for the BBC when the hit show started 50 years ago, was 84.
He designed how the famous villains would look - and they have stayed pretty much the same until today.
Famous for the catchphrase 'exterminate', the Daleks are a group of mutants that live in metal machines that glide over the ground.