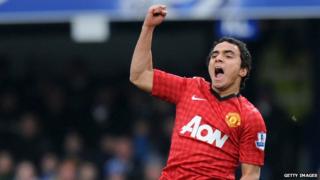 Manchester United beat rock bottom QPR to make their position at the top of the Premier League even stronger.
A brilliant goal from Brazilian defender Rafael helped United extend their league lead to 15 points.
Second placed Manchester City could pull the lead back to 12 points if they beat Chelsea on Sunday.
The only down side for United was a weird injury to Robin Van Persie, after he fell down a bunker used by a cameraman.