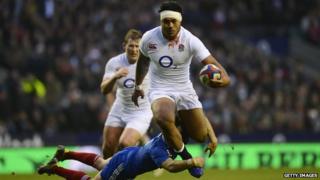 England battled their way to a 23-13 victory over France in rugby's Six Nations.
They had to come back from 10-9 down at half time, but it means they are still looking good to win the competition.
A try from Manu Tuilagi sealed the win, which means England could still win the Grand Slam (winning all their 5 games).
But earlier, Wales kept the pressure on by easily beating Italy 9-26 in Rome.