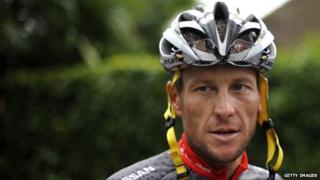 The American government has announced it's going to sue disgraced cycling champ Lance Armstrong.
Armstrong has admitted that he took drugs while he was competing, to make him a better cyclist.
The argument is about when he rode for the US postal service team, which is paid for by the American public.
The US government now wants him to pay back the sponsorship money he was given - over $30million.