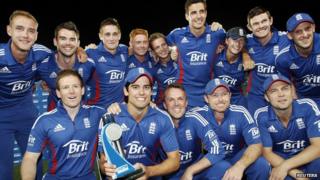 England's cricketers have beaten New Zealand in a one day cricket series.
Alistair Cook's side beat the home team easily by five wickets to win the series 2-1.
New Zealand made just 185, and so England cruised to their first one day series win over New Zealand in 19 years!
It's a great start to England's trip to New Zealand, and they'll now take them on in three text matches which start on 6 March.